The possibilities are endless when it comes to entertainment. It can be as simple as a wall mounted TV to a full-on, in-home theater with custom seating, cabinetry, and surround sound. Ten remotes? No more. Now you can have instant access at your fingertips with one-touch smart controls. Here are a few examples of SYNCti entertainment solutions:
TV/Video
Multi-Screen Applications
Theater and Media Rooms
Panel and Surround Sound
Above Fireplace Mounting
Barscapes and Mancaves
Seating and Cabinetry
Projection Systems
Racks
Mirror Televisions
Invisible Speakers
Outdoor Living Spaces
Custom Projects and Installations
Security, Surveillance and Monitoring Solutions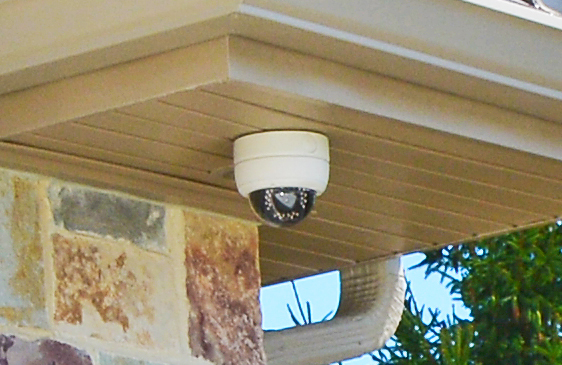 Whether it's your home or your business, it's important to make certain your family, employees, and assets are safe. The top benefits of a security system are protection, deterrent to theft, convenience, energy savings and reduced insurance premiums. Whether it's home or business, gain peace of mind. Here are a few reasons to choose a SYNCti security solution:
Childcare and Eldercare
Smoke, Fire and Carbon Monoxide Detection
Leaks and Water Damage
Energy Savings and Improved Equipment Life
Remote Monitoring (Indoor and Outdoor)
Automation: Light Controls, Door Locks, Windows, Garage Doors
Burglar and Employee Theft Deterrent
Custom Projects and Installations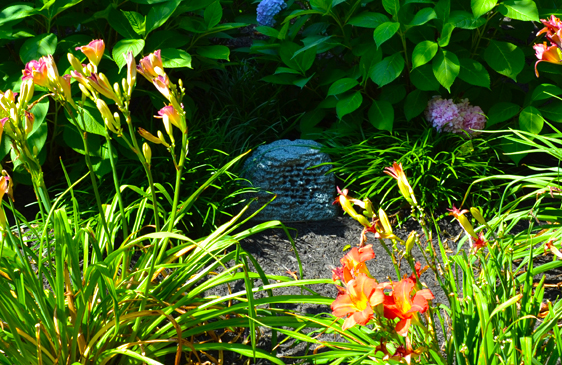 Outdoor solutions are the fastest growing market here in the Midwest. With today's technology, entertainment is no longer confined to indoors. Now, you can experience amazing audio and video outside – a screened-in porch, a patio, a cabana or even poolside. Outdoor products are specially designed to withstand dust, rain, moisture, insects and even sunlight. Here are a few examples of SYNCti outdoor solutions:
Audio/Video
Landscape Lighting
Pathway Lighting
Up Lighting
Security
Custom Projects and Installations
Lighting & Shading Solutions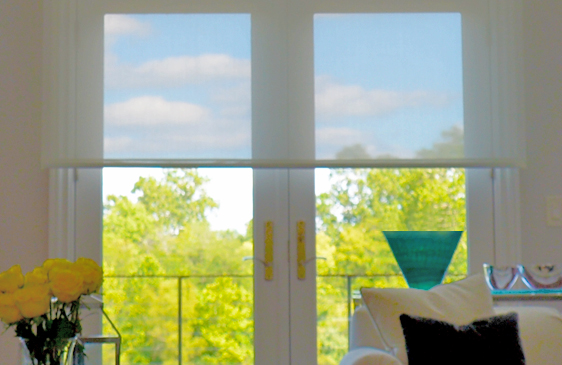 Having the ability to control your lights and shades automatically is both convenient and practical. Lighting and shading allow you to conserve and use energy wisely. Control everything from a single source. Functions can be programmed and timed to occur automatically – according to your schedule. Here are a few examples of SYNCti lighting and shading solutions:
Automatic Window Shades
LED Lighted Mirrors
Interior Multi-story Windows
Outdoors and Landscapes
Security and Privacy
Custom Projects and Installations
Will Continue Using Them!
This is the second time I've worked with SYNC Technology. Once again, they came through and did everything I was hoping to do in my new house. Several TV installations, all different, with multiple obstacles. They handled business and made sure I was 100% satisfied. Will continue using them if I ever need the services they offer.
Service is Great!
Service is great but it's 2021 and for a technology company they really need to figure out setting up autopay. I haven't manually paid a bill in years...
Great Job!
They were prompt, friendly, very professional, and honest. I would recommend them without hesitation. Thank you SYNC for all of your help!
Gary and His Team are Top Notch!
I'm grateful to them for taking care of hanging TVs, installing cameras, and adding network drops in my office. Great prices. Friendly and masked employees (due to Covid) who were very knowledgeable and efficient. Thanks so much!
I Would Highly Recommend
I used SYNC to do multiple large projects including adding televisions, installing SONOS, installing an alarm system, and automating my lights. I have been extremely happy with Tim's responsiveness and ideas for my home.
Highly Recommend Them!
Installed a television whole home antenna in the attic. Explained everything at the time of the estimate and also made some good suggestions. They explained everything as they went along. Very thorough and professional. Made sure all the televisions were getting all the over the air channels as possible.
These Guys are the Best!
Always super responsive to your project goals and budget, and I love their creativity. Have been using them for the past 5 years.
Highly Recommended!
I've worked with Tim at SYNC on various audio/visual projects. He always goes above and beyond.
I Feel They're Worth Every Penny!
Tim and his crew do a great job. They've done my security at my home, business and a complete audio system in our outdoor living area. Highly recommended. I feel you get what you pay for, and I feel they're worth every penny.
Gary Has Been Great to Work With!
Gary has been great to work with! He is extremely knowledgeable and happy to answer questions and explain things.
Definitely Recommend!
This was our second time using SYNC's services. We had Tim mount a 70" TV and install cable box, internet (eeros), and Sonos sound bar and speakers last year. He did an office set up for me this time (monitors, phone, internet). Everything looks so clean! The wires are hidden and tucked nice and neat. He is very helpful in coming up with a solution to meet your needs. He runs through everything he did and how to use everything in an understandable manner.
Can't Say Enough About this Company!
Their prices are fair and the workmanship and customer service is superb. Jake got my house up and running after moving in and quoted a very fair price to mount 2 TVs. I will definitely be calling them back for any home technology needs in the future.
SYNC Was Very Helpful!
SYNC pre-installed my security system at my condo and it was super easy to get it all set up. They're very helpful and answered all my questions! Thank you!
Won't Hesitate to Turn to Them Again in the Future!
We had Patrick explain security options to us and he was patient and professional during his visit. We followed up with several emails and, in every instance, he responded quickly and completely. When we made our decision, Greg visited the house within one week and completed installation. We've hired SYNC on two previous occasions dating back more than 4 years, only to have them back a third time.
The Work Has Been Great!
Tim came to give us a full assessment of what we wanted and the best solutions to achieve our goals. Initial consultation is complimentary but he has stopped by 3 times and has been gracious enough not charging us for each of the visits. We settled on completing the project in 4 stages and we are currently in stage 2. Work so far has been great and we look forward to completing 3rd stage in the next couple of weeks.
Great Service and Value for the Service Provided
Gary and his team at SYNC Technology set up and installed our Sonos system, multiple TVs including a home theater system and complete home alarm/monitoring system. Gary and his staff are conscientious, courteous, and proficient. We have no hesitation in recommending SYNC's services for any of the aforementioned needs.
I Would Recommend Them to Everyone
SYNC hung two large (65" and 55") , with their recommendations updated an out of date whole home centrally located and controlled media closet, installed outdoor rock speakers, programmed the application software for our i-devices, and kept all the wires out of sight. They did an excellent job at an excellent price...