With regard to product, in the early stages of our company's lifecycle, we tried anything and everything. It was important to understand the vast array of products available – what worked and what didn't. Over the years, we've refined our vetting processes and go-to brands. We know what products and/or product combinations to use to ensure maximum entertainment. We continually stay abreast of the most current technologies available in the market.

Founded in 2005. Savant Systems Inc. is a luxury automation platform that brings all branches of technology into one application. Audio, visual, panelized lighting, shading, EV, etc. can all be brought into Savant's umbrella to give ultimate control.

Founded in 1972. NAD is a leader in premium audio amplification products. From their Masters' series to behind-the-scenes audio distribution, NAD is sure to maximize your speakers' performance. Many NAD products have BluOS built into them, giving you a single application to access your favorite streaming services.

Founded in 1983. We have yet to meet a DALI speaker that we haven't been impressed with yet. From KORE to high-performance architectural speakers, DALI produces a speaker that will likely fit any interior application.

Bluesound, a sister company of NAD & DALI Loudspeakers, is a distribution audio system. They are the owners of the BluOS platform that brings ease of music selection and high-resolution audio playback. One of our favorite Bluesound products is the Vault which allows you to rip a CD, add it to your library and then distribute those tracks over any zone of audio.

Founded in 1946. We predominately use Sony for their projectors and TVs, both OLED and LED. Sony is widely regarded as the top manufacturer in both the projection and TV spaces.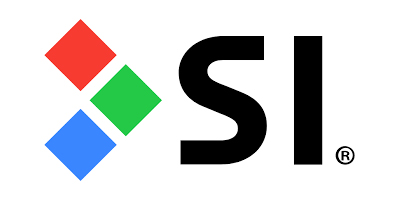 Founded in 2003. Screen Innovations, or SI, is a recognized industry leader in projection screens. SI has recently brought their innovative minds into the indoor and outdoor shading systems area.

Founded in 1992. Salamander Designs builds some of the most elegant AV furniture pieces you'll ever set eyes on. Their cabinets and seating are all custom built and their easy-to-use configuration tool helps immensely with the design process.

Founded in 2001. Kaleidescape may be touted as The Ulitmate Movie Platform, but it's much more than that. In addition to movies, Kaleidescape has TV series, music concerts and many documentaries accessible through their library. The best audio and video experience awaits you with Kaleidescape!
Founded in 1953. Marantz is one of the most recognized names in the AV world. From receivers to separates to integrated network amplifiers, Marantz not only performs at a high level, but also has very sleek looking components.

Founded in 1981. Sonance is the inventor of architectural speakers; they developed the first in-wall speaker in 1983. Today, Sonance manufactures in-wall and in-ceiling speakers in all sizes and levels. They were the first to introduce a landscape audio system, which many other manufacturers have tried to reproduce. A company filled with innovation, Sonance is always on the forefront of the architectural audio world.

FX Luminaire is our chosen outdoor lighting partner. From standard pathway or uplighting to extensive, app-driven zoning and color-changing fixtures, FX Luminaire has options we haven't even discovered yet!
Lutron is one of the most widely known names in the technology field. Lighting control made Lutron recognized and shading systems made Lutron powerful. Lutron can be integrated into just about any control platform out there or can be used as a stand-alone ecosystem, making it a go-to product for all integrators alike.

eero is our go-to system for residential Wi-Fi networks. eero uses a mesh communication platform that allows extreme ease in building a Wi-Fi system. Guest networks, parental control and remote monitoring & firmware updates make eero a rock-solid networking option.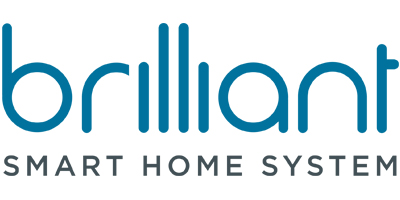 Founded in 2016. Brilliant is a control system that partners with many of the popular DIY products. Lighting, deadbolt, garage and thermostat control allows you to build scenes that can be access from a Brilliant panel or away from the home via the Brilliant application. Panel to panel video also allows for video intercom.